Monday, March 29th, 2010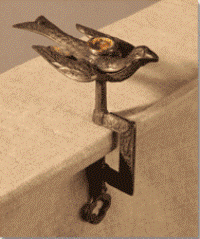 Fleming Museum, February 16 – September 3, 2010

Storied Objects: Tracing Women's Lives in Vermont explores the experiences of women as they are reflected in the objects they made, used, and treasured. Storied Objects brings together a rich selection of artifacts from the Museum's collection, along with oral and written narratives of Vermont women from the archives of the Vermont Folklife Center and the University of Vermont's Special Collections, which offer glimpses into Vermont life from the 19th century onward.
The juxtaposition of objects, voices, and documents provides a range of perspectives on the past and enables visitors to explore some of the common aspects of women's lives in Vermont: at work, in social settings, and within the family. Individual objects are paired with an audio excerpt, for example, an iron with Bertha Tucker's memories of boiling laundry in the kitchen, offering insights into the object's use and its significance in a woman's life. While common experiences intersect in these objects' uses and meanings, the exhibition also highlights the varied lives of women from different social backgrounds, offering visitors a deeper understanding of Vermont's past.
For more information about the exhibit, visit the Fleming Museum's web page.